Tucson Arizona Furnished Homes and Condos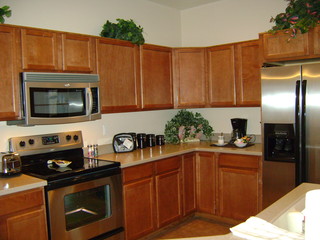 Location:
Starrpass Area
Located just minutes from Interstate 10 and Starr Pass, this two bedroom home offers pirvacy and comfort to accommodate up to 4 guests for short and long term stays.
Fully furnished, all housewares, decor and electronics are professionally placed for a spacious and designer feel throughout. All utlities are included (cap on electric); water, electric, phone, cable and wireless internet!
Suntree Corporate Housing provides fully furnished 1, 2 and three bedroom homes and condos throughout Tucson. Experience an easy transition into your temporary home and outstanding customer service throughout your stay!
Call Suntree Corporate Housing for more information 1-866-88-CONDO! (866-882-6636)

Suntree Corporate Housing
Rental Rate:
$3,500.00 per month
Availability:
Please contactSuntree Corporate Housing for details at 866-88-CONDO today!
Other Information:
Offered by Suntree Corporate Housing, Tucson's Premier Furnished Housing Provider! We are Licensed Real Estate Agents in Arizona.
Payment Methods:
Visa, MasterCard, Cash, Check, Money Order, Other
All information in this site is deemed reliable but is not guaranteed and is subject to change
ID#: 65645157
Location: Tucson, AZ , 85713
Address: Near Greasewood & Starrpass Boulevard, Tucson, AZ, 85713, US
Rent: $4,000